Mohan Ashtakala
Biography
Mohan Ashtakala is an initiated Hindu Vaishnava priest and has lived in yoga ashrams across India. His goal is to expose the authentic narratives of the Yoga tradition through the medium of modern, page-turning novels. Mohan lives in Calgary, Canada with his wife Anuradha, son Hrishi, daughter Gopi, and Lila, the family's Boston Terrier. He can sometimes be spotted absent-mindedly chanting mantras in the city's parks.
Books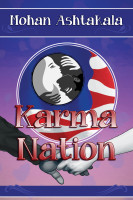 Karma Nation
by

Mohan Ashtakala
Chantley Armstrong, a white woman raised in an ashram in India, and Sam Johnson, a proud young black man, come across each other in Boulder, Colorado. The intense feelings aroused by the chance encounter suggest that they share a relationship from previous lives.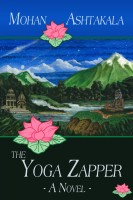 The Yoga Zapper
by

Mohan Ashtakala
A mysterious Sanskrit scripture discovered in an ancient Himalayan temple. Two brothers from the American heartland sharing a close, yet troubled, relationship. An evil despot determined to conquer the past, present and future. And a beautiful young woman who tests the brothers' bond. Little do Jack and Steve realize that the text is actually a prescription for time-travel.
Mohan Ashtakala's tag cloud