J. Craig Wheeler
Biography
J. Craig Wheeler is the Samuel T. and Fern Yanagisawa Regents Professor of Astronomy at the University of Texas at Austin, where he is a member of the Academy of Distinguished Teachers at the University of Texas and recipient of a Regents Outstanding Teaching Award from the University of Texas System. His research interests are supernovae, black holes, gamma-ray bursts and astrobiology. He has published about 300 papers in refereed journals, numerous conference proceedings, and edited five books. He served on the Space Studies Board of the National Research Council from 2002–2006 and was co-Chair of the NRC Committee on the Origin and Evolution of Life from 2002–2005. He served a two-year term as President of the American Astronomical Society from 2006 to 2008.
Books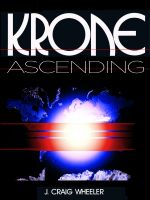 Krone Ascending
by

J. Craig Wheeler
Sequel to The Krone Experiment in which physicist Paul Krone manufactured and lost control of four tiny black holes that now orbit through the earth. Krone Ascending is a saga that depicts the efforts to control and eliminate the black holes and manage the wrenching catastrophes released in their wakes.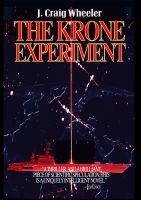 The Krone Experiment
by

J. Craig Wheeler
(5.00)
A group of intelligence experts must track down the source of a mysterious seismic signal that is causing pinpoints of destruction around the globe. When the team finally uncovers the truth about the Krone experiment, they discover a ticking doomsday clock, one whose hands cannot be turned back, whose unstoppable pendulum swings through the very Earth itself. Also read the sequel, Krone Ascending.
J. Craig Wheeler's tag cloud