Austin P. Torney
Biography
Austin began writing for real around the age of forty, a respite from working as an Information Engineer in the field of Computer Science, doing programming, an art, as it turned out. He calls himself a humanist, and is one who enjoys the liberal arts, utilizing science, for it pervades every discipline. He is currently retired and lives in the mountains of Poughquag, NY, near the Appalachian Trail. He enjoys tennis, writing, fun, humor, thinking, sleeping, poetry, music, dining, travel, romance, reading, swimming, and life.
Where to buy in print
Books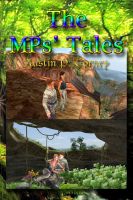 The MPs' Tales
Two Army MP leaders pursue a seemingly routine weapons theft case in Hawaii, but find there are larger forces at work. Their mysterious Colonel eventually initiates and guides them towards ultimate maneuverings, and even to the underpinnings of reality itself. A drug case is the ultimate adventure of the movie, which draws the MPs into the mountains behind the fort, where there is a cave retreat.
Austin P. Torney's tag cloud