Laura Briggs
Biography
Laura Briggs first entered the publishing world in 2010 with the romantic novella, ONLY IN NOVELS, which later received a CAPA award nomination. She also has a series of contemporary romance indie novels, and is co-author of THE DARK WOODS TRILOGY, a grimmer version of the classic Brother Grimms' tales.
Where to find Laura Briggs online
Books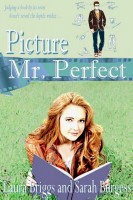 Picture Mr. Perfect
by

Laura Briggs

&

Sarah Burgess
Jason Barry isn't an actor or a model—but he is famous, after a one time photo shoot gig lands him on the cover of a bestselling romance novel. But as covers featuring him as everything from a swashbuckling hero to Mr. Darcy himself causes his celebrity status to explode, Jason struggles to balance his academic pursuits—as well as his growing attraction for the beautiful and kind Emily.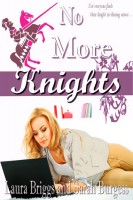 No More Knights
by

Laura Briggs

&

Sarah Burgess
Freelance writer Katie Halliday wants to know if true, love-at-first-sight romance still exits. All her friends seem jaded about it, and Katie's own brother admits his courtship was less than magical. Her quest to find out if anyone else still looks for a deeper connection leads her to the kind and charming Matt… and more complications than she bargained for!
Laura Briggs' tag cloud