Karen Ely
Biography
KAREN ELY's thirty-year career in non-profit management -- from domestic violence and sexual assault to drug prevention and welfare-to-work -- has helped assist thousands of women through difficult life transitions.
In 2003 Karen Ely fulfilled a lifelong dream of creating a women's personal growth program. Since its inception, A Woman's Way has offered hundreds of programs affecting thousands of women all over the country and the world, attracting women from Europe, Canada, Mexico, South American, Australia and the Caribbean.

Karen is the author of the well-received memoir, Daring to Dream: Reflections on the Year I Found Myself published in 2006, which chronicles the end of her 32-year marriage, and A Retreat of My Own, a women's personal retreat guide published in 2008. Karen is an experienced facilitator with a commitment to assisting women in creating and living authentic lives of passion and joy.
Books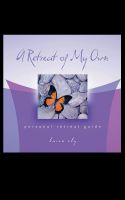 A Retreat of My Own: A Personal Retreat Guide for Women
by

Karen Ely
A Retreat of My Own is a personal retreat kit developed by Karen Ely, founder and director of A Woman's Way, the country's premier women's retreat and workshop program. It is an affordable alternative for women who aren't able to attend a structured retreat but still want to be able to step back from their lives-to pause, reflect and relax-and begin to create lives of meaning and joy.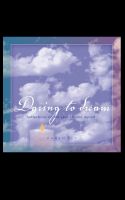 Daring to Dream: Reflections on the Year I Found Myself
by

Karen Ely
Daring to Dream: Reflections on the Year I Found Myself is an intimate chronicle of loss and renewal, of love and grief, of focus and confusion, but most of all it is a story of growth and personal transformation. Daring to Dream takes the reader through a year in the author's life -- a year of rebirth following the end of a 32-year marriage.
Karen Ely's tag cloud