Mark Squires
Biography
Mark Squires worked in concrete construction for 20 years before becoming a teacher at Pima High School in Pima, Arizona, where he taught English for 14 years. Currently, he is the principal at Pima Junior High. He has a Bachelors Degree in Education with majors in History and English, and he has a Masters Degree in Educational Leadership. He has been married to Nanette Haws Squires since 1979.

For much of his life, Squires lived in Mesa, Arizona, a few miles from the Superstition Mountains where he often hiked. He read many of the documentary-style books about the fabled Lost Dutchman's Gold Mine, which eventually led to the writing of the novel The Dutchman.

Before acquiring a permanent teaching job, Squires was a substitute teacher for several school districts, and he met a variety of teachers, some of whom were burnt out and miserable. This spawned the idea of a teacher who hates students, and who is forced to coach a track team with a wild mentally-disabled boy. The result is The Great Teeth of the Young Lions, a novel that confronts the demands of love and the challenges of being a teacher.
Books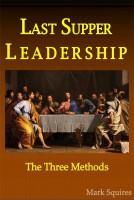 Last Supper Leadership, The Three Methods
by

Mark Squires
In Last Supper Leadership, the Three Methods, Mark Squires offers a friendly discussion about applying three simple methods of leadership that Jesus gave to his apostles at the Last Supper. Using scripture and personal experience, Squires explains how the inspiring words of Jesus were not only for the apostles, but for each of us who desire to better lead our families, schools, and businesses.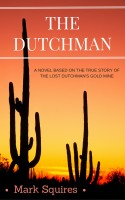 The Dutchman: A Novel Based on the True Story of the Lost Dutchman's Gold Mine
by

Mark Squires
(5.00 from 1 review)
When the old prospector Jacob Waltz and two mysterious partners discover "the richest gold mine in the world" in the Superstition Mountains east of Phoenix, Apaches, greed, and murder accompany them. Based on four actual newspaper articles from 1884 to 1892, The Dutchman is based on the true story of the famed Lost Dutchman's Gold Mine during Arizona's hostile 1880's.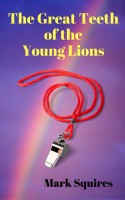 The Great Teeth of the Young Lions
by

Mark Squires
(5.00 from 9 reviews)
Haunted by a student suicide, the sports-hating English teacher Mr. Batty tries to coach a rowdy junior high track team with raw talent. But as students vandalize his mailbox at night, Batty's troubles multiply when a fist-swinging mentally-disabled boy named Cage joins the team and threatens Batty's chance to win the championship track meet and justify his otherwise failed life.
Mark Squires' tag cloud