Barbara Kraft
Biography
A former reporter for Time, Washington Post, People, USA Today, and Architectural Digest, Barbara Kraft is author of The Restless Spirit: Journal of a Gemini, with a preface by Anais Nin, and the recently published memoir Anais Nin: The Last Days, which Nin biographer Noel Riley Fitch calls "intimate and beautifully written." Kraft's work has appeared in Hudson Review, Michigan Quarterly, and Columbia Magazine, and among the many radio programs she has hosted and produced is Transforming OC, a two-part documentary on the 2006 opening of the Renee and Henry Segerstrom Concert Hall in Costa Mesa. Kraft lives and writes in Los Angeles, California.
Books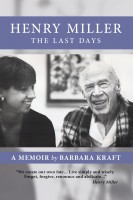 Henry Miller: The Last Days
by

Barbara Kraft
Only months after Barbara Kraft's dear friend Anais Nin died, she saw Henry Miller give a reading. She was inspired enough to read "An Open Letter to Henry Miller" on a local NPR station, and when Miller heard it, he invited Kraft to be one of his rotating cooks. What ensued was a close friendship with the famous author and a touching and detailed recording of the last two years of his life.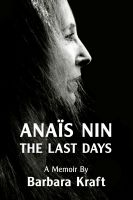 Anais Nin: The Last Days, a memoir
by

Barbara Kraft
Anais Nin: The Last Days is a memoir of famed author Anais Nin's last two years of life penned by friend and confidante Barbara Kraft. Nin's stubborn refusal to relinquish her life and the grace with which she died are beautifully and powerfully described in a prose that is sometimes raw, sometimes eloquent, and always poignant. Nin's true character and spirit are unveiled for all to see.
Barbara Kraft's tag cloud