Bruce Ashkenas
Biography
Bruce Ashkenas had a full career at the National Archives where he worked describing records, including those of the German American Bund, which were seized as enemy records upon United States entrance to World War II. The background of Shadows of Shame lies in those years when he daily read the intensely anti-Semitic words of the Nazi Bund. Mr. Ashkenas has also written three young adult novels, Auntie's Ghost, Sick Street, and Aglow in The Bronx. He lives in Fairfax, Virginia with his wife, daughter, and dog.
Smashwords Interview
Books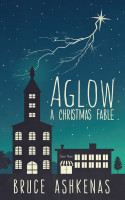 Aglow: A Christmas Fable
by

Bruce Ashkenas
Price:
$2.95 USD.
Words: 26,980.
Language: English.
Published: October 10, 2017
. Categories:
Fiction
»
Religious
Aglow is the story of twelve year old, Adam, a Jewish boy, who likes to visit his grampa in The Bronx. His best friend there is Rafe, a Catholic. The difference doesn't matter to the boys, even after they get involved in the biggest miracle to hit the Tri-State area in years. Over the course of a Thanksgiving weekend they help cause and then react to an event which uplifts the neighborhood.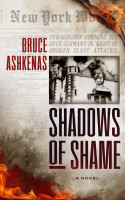 Shadows of Shame
by

Bruce Ashkenas
Price:
$4.99 USD.
Words: 102,830.
Language: English.
Published: February 21, 2017
. Categories:
Fiction
»
Historical
Harold Apple, a Jewish reporter in 1938 New York City, is assigned to expose the nefarious activities of the Nazi Bund. He leaves his long-time girlfriend and, with his perfect German, poses as a recent immigrant from the Fatherland to join the storm trooper unit of the Nazis of New York.
Bruce Ashkenas' tag cloud