Ty Hager
Biography
As a singer/songwriter, Ty Hager's humorous songs have been heard on Dr. Demento and Bob and Tom, as well as on XM Radio. As a radio broadcaster, he's hosted morning shows in several markets, and his syndicated country music interview program, "Behind the Hits," aired for thirteen weeks during the summer of 2011 on the American Forces Radio Network. He's also been a professional stand-up comic, and has written two screenplays (including an adaptation of this project), numerous short stories, and his name in the snow. Many times. "Diary of a Dead Guy" is his first novel.
Where to find Ty Hager online
Books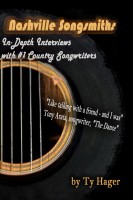 NASHVILLE SONGSMITHS - In-Depth Interviews With #1 Country Songwriters
Read the stories behind such phenomenal hits as "The Dance," "I Swear," "Independence Day," and many, many more. You'll also get insights into the music business and country songwriting - the harsh realities of rejection and the rewards of perseverance, the highly competitive world of Music Row, where success is fleeting and quickly forgotten, where "you're only as good as your next hit."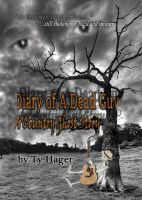 Diary of a Dead Guy - A Country Ghost Story
A murdered country singer channels his memoirs through a redneck kid as his widow stands trial for the crime. "A very good read!"
Ty Hager's tag cloud