Ronald Kent
Biography
Ronald kent was born in Newfoundland, Canada. His family had moved to Montreal in the sixties, like all Newfoundlanders who leave the Island, it was in search of work, but still it is said that no Newfoundlander can ever leave. When an Islander dies, no matter where he is, even their souls return home before heading up to the Grand Banks of Heaven. The Author was brought up in these three fine districts in the Montreal area, Point St. Charles, Verdun and Little Burgundy.
Ronald purposely writes controversial poems that are meant to spark conversation on subjects most would stay away from. Liking the freedom of being a freelance writer, he has self published six books on subjects such as, sexual abuse, true crime, fictional crime and corruption.
Books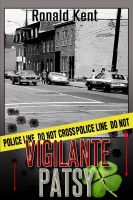 Vigilante Patsy
By
Ronald Kent
Price:
$4.99 USD.
Words: 51,550. Language: English. Published: January 4, 2014. Category: Fiction
(5.00 from 1 review)
Vigilante Patsy Big Mel's in control here, no one else. He runs the pubs, taverns, strip clubs and even your mom and pop's corner store. He distributes, drugs, porn and controls the construction industry. In "The Point," a small community in Montreal people are subject to a certain code. Play by the gangs rules or pay the price and many have.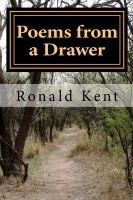 Poems From a Drawer
By
Ronald Kent
Price:
$0.99 USD.
Words: 2,860. Language: English. Published: March 10, 2013. Category: Nonfiction
A summary of one of the Authors poems, a small sample of the type of writing you will find in this book: "Sadly, Anyone's Guess relates too much today, social media like Facebook and other forms create bandwagon type frenzies that destroy people's lives. It seems that we throw a lot of pebbles around; each eventually adds up to a ton. These pebbles are thrown just for a laugh
Ronald Kent's tag cloud