Lewis Wallace
Biography
Lewis Wallace nacido en Brookville (Indiana) el 10 de abril de 1827 y fallecido en Crawfordsville (Indiana) el 15 de febrero de 1905 fue un abogado, militar, político, diplomático y escritor estadounidense.

Lewis Wallace obtuvo el grado de general luchando en las filas del ejército de la Unión durante la Guerra de Secesión. Además fue elegido gobernador del Territorio de Nuevo México (1878-1881) y ministro plenipotenciario (embajador de Estados Unidos) en el Imperio Otomano (1881-1885).

Pero su fama le vino por ser el autor de Ben-Hur: A Tale of the Christ (1880), un exitoso libro desde el mismo momento de su publicación que luego fue convertido en obras de teatro y dos célebres películas que coadyuvaron a hacerlo mas famoso.
Books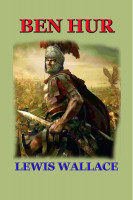 Ben Hur
by

Lewis Wallace
Novela histórica que recrea con lujo de detalles la época y entorno social, político y económico del antiguo Israel durante la época en que vivió Jesús de Nazaret. Esta obra fue catalogada como el libro más influyente de la literatura cristiana en el siglo XX.Este es un clásico de la literatura universal que no puede faltar en la biblioteca virtual o física de todo buen lector. 100% recomendado.
Lewis Wallace's tag cloud