Barbara Eppich Struna
Biography
When the author and her husband Tim, a professional artist, turned forty in the late 1980s, they moved from Ohio with their family to an 1880 house in Brewster on Cape Cod. The Cape's history, culture, and brilliant natural light drew them in; this was a place where Tim could paint and Barbara would write. A storyteller at heart, Barbara's imagination took flight after she unearthed a mysterious pattern of red bricks under ten inches of soil behind her barn. She conjured up a connection to the Bellamy/Hallett legend, and her first novel was born. She is currently a Member in Letters of the National League of American Pen Women, The Cape Writers Center, two writing groups, and a contributor to Primetime Magazine. Always a journal writer, she is fascinated by history and writes a blog about the unique facts and myths of Cape Cod. barbarastruna.blogspot.com strunagalleries.com
Where to find Barbara Eppich Struna online
Books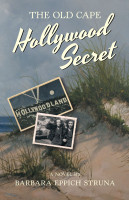 The Old Cape Hollywood Secret
by

Barbara Eppich Struna
In 1947, Maggie Foster and her cousin, Gertie, leave Cape Cod for Hollywoodland in search of glamour and fame. One girl returns home and the other disappears. Present-day Nancy Caldwell travels to Hollywood, where she discovers the paths of Maggie and Gertie, but her curiosity gets her into trouble again. Along the way, a missing ring, a pearl-studded pouch, and a murderous secret are uncovered.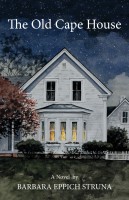 The Old Cape House
by

Barbara Eppich Struna
Using alternating chapters between the 18th and 21st centuries, The Old Cape House, a historical fiction, follows two women that are lifetimes apart, to uncover a mystery that has had the old salts of Cape Cod guessing for 300 years. 2014 Winner ~ First Place in Historical Fiction ~ Royal Dragonfly Awards!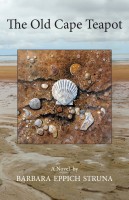 The Old Cape Teapot
by

Barbara Eppich Struna
Nancy Caldwell returns in The Old Cape Teapot, the second in a series, to uncover the trails of two survivors from the wreck of the 1717 pirate ship Whydah. Armed with the knowledge that in pirate culture the looted riches were equally shared, she takes us to the tropical island of Antigua and back to Cape Cod searching for clues to more treasure. What will help her this time?
Barbara Eppich Struna's tag cloud