Beverly Stuart
Biography
Beverly Stuart writes science fiction and fantasy, and sometimes horror. Her wide-ranging interests include medicine, Maya culture, comparative religious studies, music, costuming, psychology, and psycho-spiritual technologies. She is actively involved in managing the behind-the-scenes operations of a 50-voice choir, heading a local body of a fraternal lodge organization, and keeping her partner, Holly, sane.
Books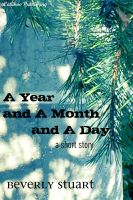 A Year and a Month and a Day
by

Beverly Stuart
Fantasy short story. Nan Kuwo has already sacrificed her former life to await her forbidden Deity's test in the silence of a hidden Temple. Will she survive to live out her heart's desire?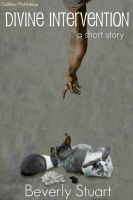 Divine Intervention
by

Beverly Stuart
Fantasy short story. Wedded to their God, the Nameless One, as a human sacrifice on Zenith Sun Day, Srathi willingly bears the hopes and destinies of her people. But fulfilling her awesome duty has unexpected consequences.
Beverly Stuart's tag cloud