Belle Ezell-Dye
Biography
Hi! How are you? Thanks for stopping by. To tell you a little about myself, my husband and I live in the southern US. Among other activities, we love to travel, cook, and fish. I enjoy writing young adult, women's fiction and creative nonfiction. I've decided to change my pen name to 'Belle', in honor of my Father. He gave me the name as a young child. (His 'Little Belle') Thanks for reading my books. I hope you enjoy them. I will change the book cover as soon as possible. I'm having a little issue with powerpoint. I apologize. Thanks.
Books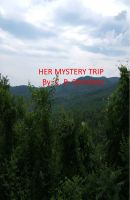 Her Mystery Trip
by

Belle Ezell-Dye
Price:
$0.99 USD.
Words: 3,520. Language: English. Published: June 13, 2012. Categories:
Fiction
»
Adventure
»
Travel
After high school graduation, Michell takes a trip (alone) to the Smokey Mountains. She visits UT and hikes the largest mountain there. She has to go to the bathroom. She gets lost, to find a rare jewel. She's determined to take one. But first, she must find a way. The Chief told her she couldn't have one.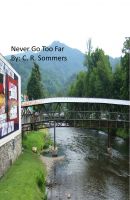 Never Go Too Far
by

Belle Ezell-Dye
This is a short story about my Father and Sisters, who have passed on to Heaven. One day we ran away on our bicycles and got in trouble. We rode to our oldest sister's house. Our parents taught us a lesson, as well as everything about life. We were blessed to have such wonderful parents. I hope you enjoy it.
Belle Ezell-Dye's tag cloud