Brendan Bohannon
Biography
I am mostly someone who writes code as a hobby (C, C++, ASM, Verilog, etc), but I also write fiction sometimes (mostly sci-fi and similar), or work on other sorts of projects. Also have some interest in robotics, electronics, and manufacturing technology.
Where to find Brendan Bohannon online
Books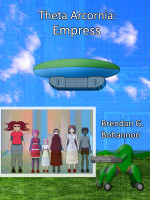 Theta Arcornia: Empress
by

Brendan Bohannon
Following their plight and oppression a movement among the people, using sneaky economic tactics and quietly building military power, establishes a new empire in the name of their former homeland. However, stumbling blocks remain in their way, and not everyone among them is so keen on their rise to power. Former enemies then unite to face against a bigger threat to their humanity.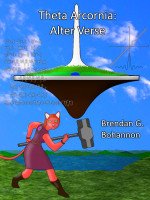 Theta Arcornia: Alter Verse
by

Brendan Bohannon
(4.00)
Somewhere within space and time a group of people, some human and others less so, struggle to find their place in the world. They travel time and the multiverse to bring about their future, to save the world or to destroy it. They are outcasts within a world ignorant of their plight, the war which destroyed their homeland, and the past extermination of their people by the world government.
Brendan Bohannon's tag cloud