Bill Schmitt
Bill Schmitt is an independent journalist and multimedia consultant with experience in academia, faith-based education and evangelization, public affairs, business, and science. He served on the University of Notre Dame communications staff for 13 years after a career in the secular press. His ventures now include forms of Catholic ministry, online news reporting and commentary, interviewing for podcasts and radio, and media outreach on behalf of service initiatives, as well as musical instruction and performance. Bill, a lifetime-professed member of the Secular Franciscan Order who is active in the Knights of Columbus, wrote a blog post incorporating the Pope's insights for online publication by Notre Dame Magazine in May. He is the author of two books published by University of Notre Dame Press, as well as previously published magazine articles on journalism. See links to his stories on a range subjects. His blog atOnWord.net will also offer more details and links related to this new book. Find Bill on LinkedIn, Facebook, and Twitter.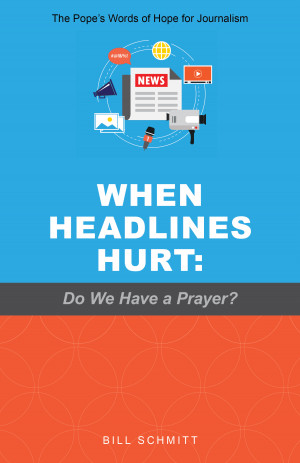 When Headlines Hurt: Do We Have a Prayer? The Pope's Words of Hope for Journalism
by

Bill Schmitt
Pope Francis' message for the 2018 World Day of Communications (May 13) -- "The Truth Will Set You Free: Fake News and Journalism for Peace" -- has direct relevance to the cultural issues faced in today's marketplace of information and conversation.