Don Cain
Biography
As a lifelong writer and scholar, Don Cain has come into the writing world full of verve. In his 20's and 30's, Cain and his brother owned and operated a small ski hill in De Pere, Wisconsin for many years while raising a family. Later, Cain went on to earn a Master's degree in the Humanities and worked as a corporate trainer to a courier company. Over the years, his research and innovative training talents have saved thousands of lives. Today, living in a small suburb of Indianapolis, Cain continues his quest for writing excellence and creativity.
Where to find Don Cain online
Books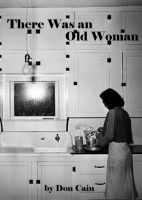 There Was an Old Woman
by

Don Cain
Selma's cozy run down house is just like her, unappreciated, beat down and weary. Her withered Victorian house, filled with hidden secrets, is her protector and the only safe thing she knows. Selma finds herself settling into her solitary life quite nicely. But when an intruder creeps in and changes everything, she realizes that it's not too late for life to begin again.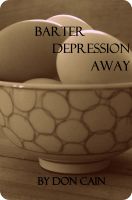 Barter Depression Away
by

Don Cain
Follow the Eversole family through their lives, loves, and tragedies. Raymond Jr., a young Indianan boy, tells his tale about the trials and tribulations living on a poor family farm during the depression.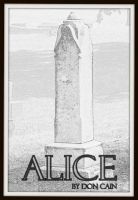 Alice
by

Don Cain
Innocent Alice wakes up to a reality that is a living nightmare. The crimes become more insidious and confusing for poor Alice. Unfortunately, they only point the finger in one direction.
Don Cain's tag cloud