Benson Grayson
Biography
Benson Grayson served as a Foreign Service Officer of the State Department and then covered Washington, D.C. political and economic affairs as a reporter. He is the author of six published books on history and foreign affairs, including "Soviet Intentions and American Options in the Middle East," published by the National Defense University in 1982.
Books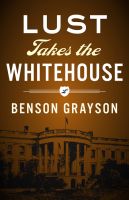 Lust Takes The White House
by

Benson Grayson
(4.50 from 2 reviews)
"A callous mogul tries his hand at politics and uses his undue influence to get a former governor elected president ... The novel has a frank tone and a clear style that feels comfortably old-fashioned...A solid story of political warfare made doubly compelling by the dubious hero leading the charge." -Kirkus Review, March 7, 2012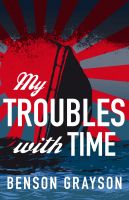 My Troubles With Time
by

Benson Grayson
(4.33 from 3 reviews)
An inept physics professsor travels back to December 1941 in his time machine. He seeks to become a national hero by destroying the Japanese fleet which attacked Pearl Harbor. He succeeds only to be sentenced to death by a U.S. Navy Courtmartial for mistakenly sinking the Japanese vessels prior to their attack. Thanks to the vagaries of time travel, he escapes and returns home greatly improved.
Benson Grayson's tag cloud