Barbara Loos
Biography
While attending the University of Michigan, I spent a summer in Florence through one of the universities programs. This is why my first two books are set in Italy.

Traveling became a life style. Not only traveling for vacations but I have also lived overseas in different countries for fifteen years. This has and will have a significant influence over the books I write.

When not writing or working to publish these books, this is the most difficult part of the process, I enjoy painting in acrylics, sculpturing in clay, exercising at the local gym, jewelry designing, a little golfing, gardening, entertaining, taking my dog for a walk or just relaxing with a good book or movie.
Books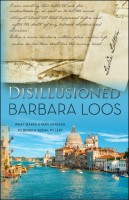 Disillusioned
by

Barbara Loos
Disillusioned gives insight into how people can be destroyed by bad decisions, changing them forever. The characters appeared in Unidentified Person in Italy. The main character was kidnapped by a person believed to be a serial killer. The kidnapper writes a journal to explain his actions hoping to convince her to return to help him. Will her return set him free? What effect will it have on her?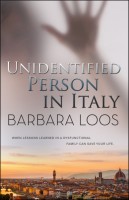 Unidentified Person In Italy
by

Barbara Loos
Leslie Lotton attends summer school in Italy. Students live in a beautiful villa whose owners hold dark secrets. She is confronted with a roommate involved a drug ring, then stalked, kidnapped, escapes and leaves Italy. The Italian police arrest a suspected serial killer who was possibly her captor. The police request she return to assist them. Will her return free a guilty or innocent man?
Barbara Loos' tag cloud