Blake M. Petit
Biography
Blake M. Petit is a freelance writer, columnist, reviewer, podcaster, actor, director, teacher, and unlicensed tree surgeon from Ama, Louisiana. He is the author of the novels Other People's Heroes and The Beginner, as well as the podcast novel A Long November. His weekly comic book column, Everything But Imaginary, has appeared Wednesdays at comiXtreme.com since 2003. In January of 2007 he joined with his longtime friend Chase Bouzigard to host the weekly 2 in 1 Showcase comic book podcast, appearing every weekend at comiXtreme. Blake is a member of the board of directors of the Thibodaux Playhouse theatre company in Thibodaux Louisiana, where his original stage play The 3-D Radio Show was produced in 2004. In a former life as a newspaper editor, his weekly Think About It column won the Louisiana Press Association Award for best column in 2001. In his free time, he teaches high school English, which at the moment pays better than the rest of his more impressive-sounding endeavors put together.
Where to find Blake M. Petit online
Series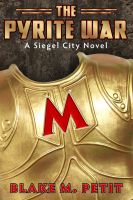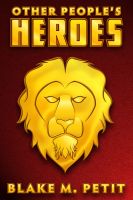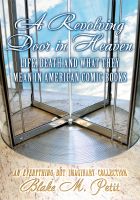 Books
Blake M. Petit's tag cloud
Smashwords book reviews by Blake M. Petit
Seeking The Heavens on April 30, 2011


(no rating)
SEEKING THE HEAVENS is a different sort of sci-fi story. Set about a century after the sky is "broken" in some catastrophic event, the human race has reverted to sort of a steampunk kind of existence. Technology works, but not at the level we're used to, and many of the things we take for granted are no longer viable. Enter Jaiden, a teenage inventor who discovers that his long-absent father has been on a quest to repair the sky. Jaiden sets out with a group of odd characters to find his father and complete the quest. Hendricks takes a very different approach to this kind of story. While most writers in this sort of setting would immerse us in a bleak, hopeless remnant of humanity, Hendricks's story is very much focused on faith and love, and the restorative power of each. It's a refreshing change of pace, and it really makes the book worth your time.