Brittney Mulliner
Biography
Brittney has been an avid reader for as long as she can remember. Her parents' form of punishment growing up was taking away her books and making her go outside to play. She loves the beach, exercising, sleeping in, and cookies. Yes, she does know those contradict each other. She's an obsessive dog lover. She will cry at pretty much any video or picture of a puppy. She was born and raised in Southern California, with a brief hiatus in Arizona. She recently graduated from BYU.
Books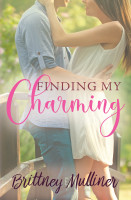 Finding My Charming
by

Brittney Mulliner
Tick. Tock. Everything was going fine in Elise's life. Still a family outcast? Check. Surviving her summer job? Double check. Leaving for her dream school in the fall? Triple check. Weird family charm changing color the night of her birthday forcing her to hunt down the one guy who's supposed to be her one true love and finding two who fit the bill? Yeah, so not part of the plan. Or any plan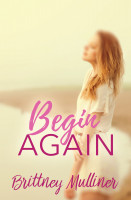 Begin Again
by

Brittney Mulliner
Escaping her past, Aubrey Tate moves to Southern California for a fresh start with her older brother, Brandon. Starting over at a new high school seems easy with her cousin, Mckayla, and her two best friends at her side–but handling the boys is another matter.
Brittney Mulliner's tag cloud