Bobbi Sinha-Morey
Biography
Brookings, Oregon. There she leads an idyllic life with
her husband, Joe Morey, and writes poetry in the
morning and at night, always at her leisure. Her work
has been nominated for Best of the Net and her website is located at:

http://bobbisinhamorey.wordpress.com

Bobbi is a voracious reader of poetry, and novels by
some of her favorite authors such as Jodi Picoult and
Daphne Du Maurier. She loves aerobics, and her favorite pastimes include cooking, knitting, rock hounding with her husband, and taking walks on the beach.
Books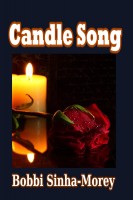 Candle Song
by

Bobbi Sinha-Morey
In this collection you get the essence of the poet's inner soul, the fine artistry of her spirituality, the memorable imagery she displays, the depth of her imagination, her pastiches of life and people who inhabit them. Her words are like a breath of the golden dawn; their gentle taste and wisdom fall lightly on the tongue.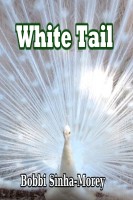 White Tail
by

Bobbi Sinha-Morey
Bobbi Sinha-Morey displays a wide breadth in her latest collection of poetry. You'll see nature, love, fantasy, religion, paranormal romance,spirituality, and darkness. She explores the beauty in life.
Bobbi Sinha-Morey's tag cloud