Robert Etheridge
Biography
Robert Etheridge: Thirty-seven years ago I began to walk the Middle Way.(The TAO) This journey has allowed me a glimpse into our world that is unseen by many. I am not a seer or a special person of any kind. I put my pants on one leg at a time like everyone else. Because of my Walk along the Middle Way I am able to see our world with a different perspective. Most of us see, 'Through a Glass Darkly', because our life experiences and emotions cloud our vision. I dedicate my books to clear seeing. Enjoy! Have some fun! Read them!
Books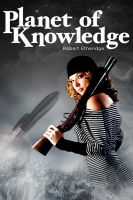 Planet of Knowledge
by

Robert Etheridge
Planet of Knowledge is Action Adventure Science Fiction. In search of a lost storehouse of ancient knowledge two lovers become separated in space. Marooned apart from each other on a primitive planet they become involved in an interplanetary war. An enlightened race of beings single them out for a special purpose. This is fast paced action adventure. Give it a try. You will enjoy it. Thanks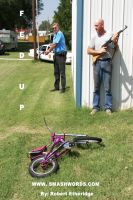 Fed Up
by

Robert Etheridge
The collapse of the American Dream for this husband and father forces him to crime to save the life of his sick child. He becomes a man hunted by the police and the mob. This story is fast paced action and adventure with a twist. You will find this story to be engaging and easy to read with a happy ending you will not anticipate. Give it a try. It will be fun! Thanks for your consideration.
Robert Etheridge's tag cloud