C.R. Coburn
Biography
Pictured with me is my lovely wife Marilyn who is really a co author with me on all my books. She is a good reader, back-checker, spell-checker, grammar-person whom without I could not do anything. We live in a small mountainous lake community in Alabama called Highland Lake about an hour Northeast of Birmingham.
I'm working on another novel which was started eleven years ago but was never put into print. MY hope is to have it ready for download by April 2013 to Smashwords. The title of it is"Jamando's Island."
Books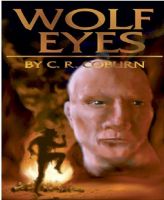 Wolf Eyes
by

C.R. Coburn
(4.00 from 1 review)
Before the North American Continent was discovered by the Europeans it was populated by tribes like the Chickasaw and the Creek. This story is about these people and the spirits that often could get their lives in total calamity. Wolf Eyes is a Chickasaw brave forced to deal with his enemy, influenced by evil Spirits that resided in deep caverns of the underworld.
C.R. Coburn's tag cloud