Brenda Lacey
Biography
Brenda Lacey is an early writing name of Rosemary Aitken. Under that pseudonym she has published many short stories and two light romantic novels set in the mediterranean. Under her own name she has written a series of Cornish Historical novels, some of which have been book club choices, and as Rosemary Rowe (her maiden name) she is author of the Libertus Mysteries of Roman Britain. Rosemary was born in Cornwall, raised and educated largely in New Zealand, where she still has a house and family and where she taught for several years, before returning to the UK and a post in teacher Training, which she occupied until her retirement in 1987 following an industrial accident. Since then she has devoted herself chiefly to writing, although she has also examined extensively for Trinity College London, both in ESOL/TESOL (in which field she is the author of several well-known books) and also in Speech, Drama and Communication. Rosemary has two adult children, both University lecturers, and five grandchildren. She recently retired to her native Cornwall where she lives in a wooded valley near the Fal River.
Where to find Brenda Lacey online
Books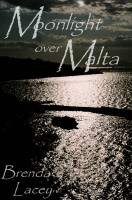 Moonlight over Malta
by

Brenda Lacey
Faith Worthing has only been working for Moonlight Cosmetics for a short time, so she is delighted to be sent to Malta to finalise a contract when a colleague is unwell, although her fiance Charles does not believe that she can cope alone. When she arrives, to find that the car that should have met her has not turned up, she is beginning to wonder if he is right!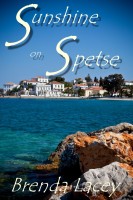 Sunshine on Spetse
by

Brenda Lacey
Janet Lister is recovering from an unhappy love affair, so she is delighted when a secretarial agency offers her a job as personal assistant to glamorous best-selling novelist, Carla Ryder. But when she gets to Carla's villa on the Greek isle of Spetse, she finds that the house is full of tension and intrigue. The handsome Paul Stravopolous sweeps her off her feet, but can he be trusted?
Brenda Lacey's tag cloud