Brenda Roberts
Biography
Brenda Roberts, bre to her friends, lives in Fort Worth, Texas.

Bre has an electronic book of poetry, Psychosis, also available at SynergEbooks. She also has two print chapbooks - limited editions - Shadows and Echoes of Still Life and Lovers and Friends. She has a children's story Christmas at Krystahr's that has been published in both print and featured in the Happy Holly Daze eBook from Word Wrangler Publishing in 2000. She is featured in many anthologies of poetry and has compiled, edited and produced one anthology of short stories and poetry for children as a fund raiser for Texoma Poetry Society, where she has served for four years as secretary of the board and served as President in 1998 - 1999.

Bre's love for writing includes many interests: fantasy, romance, alternative lifestyles, poetry, essays, and roleplaying games scenarios. She co-produced the UWL (United Wrestling League) website and wrote matches as well as ran the daughter of Thor (her own creation) Kirsten Thorsdotter as a world championship belt holder.
Books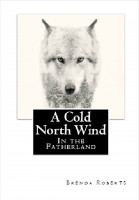 In the Fatherland
by

Brenda Roberts
When a young priestess is abducted, the warriors of her clan move to rescue her. But will she go with them when they find her, or loose everything the Mother Goddess told her she'd find with the barbarians?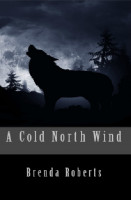 A Cold North Wind
by

Brenda Roberts
A triad of female warriors bound together as a family, committed in union to one another and to the two males who are staying at home in their village. This is the tale of their adventures; their training and bonding while becoming the personal staff of the Empress of their Motherland.
Brenda Roberts' tag cloud