Brian S. Parrish
Biography
BRIAN PARRISH is best known as a stunt pilot, human cannonball, magician and tiger tamer — in a parallel universe, that is, where his midnight-blue Lamborghini has been left illegally parked. In this one, he scribbles down odd stories and dreams of starting an international Psychic Cats Network. He dwells among the rolling red hills of Virginia, accompanied by a gypsy's caravan of family, friends and familiars.
Where to buy in print
Books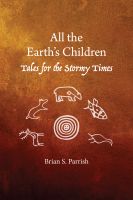 All the Earth's Children: Tales for the Stormy Times
by

Brian S. Parrish
Join us for this hearthside collection of adventures, where uncertain heroes rise up to weather the coming storms of misfortune. Together, through blizzards, floods, and devastating droughts, they will forge new worlds of possibility for their friends, loved ones, and welcome strangers just met. Includes: -Otter & Badger: Earth in the Balance -The Wizard & Raven Woman -The Story of Little Bear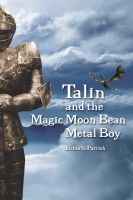 Talin and the Magic Moon Bean Metal Boy
by

Brian S. Parrish
Q: How do you make friendship last? A: Try forging one in a cauldron, for starters, from bubbling-hot iron. Together, Talin and Metal Boy will daringly rescue lost faeries, narrowly evade double-extra-giant-goldfish, and befriend a sword-wielding set of fire-sale Sentinels. This ragtag band must rally to save the magic of dragons from a wizard hell-bent on their absolute destruction.
Brian S. Parrish's tag cloud