Bridie Hall
Biography
Bridie Hall sold her first story at fourteen. Since then, she has written dozens more, translated books, studied writing, and started writing novels. Her days revolve around stories and words, her sleepless nights involve plotting and inventing fascinating new characters. The only activity that takes up more of her time than writing, is reading.
Where to find Bridie Hall online
Books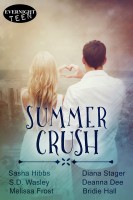 Summer Crush
by

Sasha Hibbs

,

S.D. Wasley

,

Melissa Frost

,

Diana Stager

,

Deanna Dee

, &

Bridie Hall
Summer Crush: A wonderfully romantic boxed set of Upper YA short stories by today's hottest authors. Summer is the time for lazy days at the beach, sun-kissed hair, flip-flops, and sizzling nights with a new crush. Those stolen glances and first kisses can quickly spark a flame. However, the road to love isn't always a smooth ride. Every Summer has a story...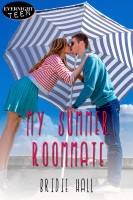 My Summer Roommate
by

Bridie Hall
Chloe needs a place to crash for the summer before college. When Chris offers, she moves in with him. It's just for two months, no biggie. But soon she realizes she may have made a mistake. He's too perfect—a former snowboarder, laid-back and kind to boot. And he's smitten with her. But she's got trust issues and a relationship feels daunting.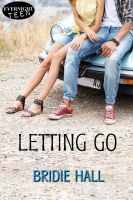 Letting Go
by

Bridie Hall
Isabelle is left stranded at the airport, and her only chance of getting home is with her boyfriend's older brother, Harper. When this good girl and bad boy set off towards home, it turns out that maybe she's not such a good girl after all. And even bad boys have reasons for their bad behavior. The road trip is full of shocking revelations and unexpected emotions.
Bridie Hall's tag cloud