Brook and Julia West
Biography
Brook and Julia West are a husband-and-wife team who write science fiction and fantasy, both in collaboration and individually. Brook has a degree in physical geography and loves to build worlds; Julia's degree is in anthropology and she is fascinated by the way people and their cultures work. Brook is fascinated with anything Japanese (he reads, writes, and speaks the language), and Julia spent her first three years of college studying botany and has studied medicinal (and other) uses of plants in many cultures.
Books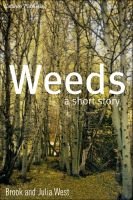 Weeds
by

Brook and Julia West
Contemporary fantasy short story. Members of a college botany field trip start disappearing, and strange things are happening in the forest. Angela is the teacher's aide, responsible for the students' well-being. Angela and her husband must discover what's happening without becoming victims themselves.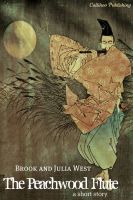 The Peachwood Flute
by

Brook and Julia West
(5.00)
Fantasy short story set in medieval Japan. Noriaki is a ronin--a masterless samurai--and his flute-playing days are behind him. But when he and his companions wander into a cursed village, his forgotten skills may be the only thing that can save them.
Brook and Julia West's tag cloud