Bruce Hanna
Biography
Born in Sydney, Australia in 1949, Bruce Hanna is the author of Fatal Moments (a novel, A&R, 1987) Empire of Exiles (A&R Poet of the Month, 1977), Hugh Janus (a novel, Smashwords, 2017) and Babu (a novel, Smashwords, 2017). His cartoons, poetry and other writings appeared in the Australian, the Bulletin, the Sydney Morning Herald, Nation Review and Tribune. He is responsible for the PsychoJunk Recordings (1999-2004), and edited the short-lived independent Adelaide newspaper Paper TV (1984). An opponent of the American War in Vietnam, Hanna was granted amnesty under the Whitlam government. He was Secretary of the Unemployed Workers' Union SA and a founding member of the now defunct Environmentalists for Full Employment and the Industrial Democracy Association. He designed and conducted the Tangentyere Efficiency and Morale (TEAM) Project (Alice Springs, 1986) and subsequently worked as an advisor to legislative authorities, and senior mediator within the SA industrial training sphere (1987-2009). Since 1975 he has travelled extensively, writing in the Seychelles, the south of France and several Asian countries. He resides in Paradise, South Australia under supervision of two adult children.
Books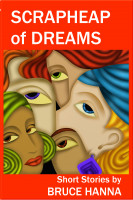 Scrapheap of Dreams
by

Bruce Hanna
Fourteen compassionate stories, from high society to the lowest, set at the fringes of reality where dreams prey on people's lives. These highly engrossing and often humorous stories immerse you in an intriguing variety of lives touched by obsession, prejudice, poverty, Asian voodoo, desire and lust, love, violence, crime and madness, false confidence and unfounded fears.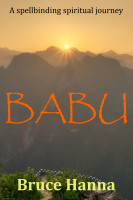 Babu
by

Bruce Hanna
Price:
$2.99 USD.
Words: 36,350.
Language: English.
Published: May 11, 2017
. Categories:
Fiction
»
Inspirational
Babu is a naked infant terror, an outrage to his hate-filled village at the furthest end of nowhere. In a world ruled by demons, spirits and greed, he finds enlightenment in a whirlwind of life and death. Babu suffers starvation and earthquakes, unaware of his true value and his enduring effect on all those he encounters in his philosophical pilgrimage and his constant quest for food and kindness.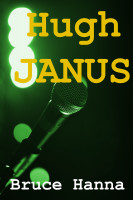 Hugh Janus
by

Bruce Hanna
(4.00 from 1 review)
HUGH JANUS is an obscure stand-up comedian working in a dump of a nightclub like an old time Humphrey Bogart movie set. His story is a non-conformist comedy of erotic self-indulgence and violently interwoven relationships around him. Humiliated by his wife and bullied by his boss, Janus's scandalous performances win him success and infamy in a blaze of betrayal, drugs, sex, violence and murder.
Bruce Hanna's tag cloud