Bruce Sellery
Biography
BRUCE SELLERY is a business journalist, best-selling author and TV host.

He is the founder of Moolala, a personal finance training company with a mission to inspire people to get a handle on their money so they can live the life they want. He is the author of two bestselling books - "The Moolala Guide to Rockin' Your RRSP" and "Moolala: Why smart people do dumb things with their money (and what you can do about it)".

Bruce is a columnist for Moneysense and a contributor to Chatelaine and Today's Parent. He is the Personal Finance Expert for the national lifestyle show Cityline and appears regularly on CBC Television's The Exchange.

Bruce was also the host of Million Dollar Neighbourhood, a reality TV show that aired on the Oprah Winfrey Network and he spent almost ten years as an anchor and New York Bureau Chief for CTV's Business News Network (BNN).

Bruce began his career Procter & Gamble in brand management. He is an alumnus of the Governor General's Leadership Conference and holds an Honours Bachelor of Commerce degree from the Queen's School of Business in Kingston, Ontario. Born and raised in London, Ontario, he now lives in Toronto with his partner, Dennis, and daughter, Abby.
Books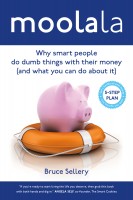 Moolala: Why Smart People Do Dumb Things With Their Money - And What You Can Do About It
by

Bruce Sellery
In Moolala, business journalist, professional coach, and popular speaker Bruce Sellery inspires you to get a handle on your money so you can live the life you want. Through an engaging combination of interactive exercises, personal stories, and great practical advice, the book will take you through five simple and painless steps that will dramatically improve your financial well-being.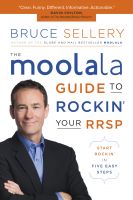 The Moolala Guide to Rockin' Your RRSP
by

Bruce Sellery
In The Moolala Guide to Rockin' Your RRSP, bestselling author, television host, and popular speaker Bruce Sellery makes retirement relevant to your life today, even though it may be decades before you leave your career behind. Sellery takes you through five painless steps, combining interactive exercises, personal stories from people like you, and great practical advice to help you get a handle on
Bruce Sellery's tag cloud