Bill Wilke
Biography
Bill Wilke grew up in New Orleans, attended Louisiana State University, and is now retired in the Lake Tahoe, Nevada area. Between college and retirement, he spent nineteen years in the Middle East, eleven in Egypt, under the rule of President Mubarack, and four years in Libya, under the rule of Colonel Khadafy. This has enabled him to get to know this region's people, their mind-sets, customs, culture, and has afforded an exposure to ruthless dictatorships. This experience has provided the inspiration and the foundation for two novels that are anchored in the Middle Eastern culture, an action-packed, thought-provoking adventure novel entitled "Doublestar Implosion", and a delightful, educational children's novel, "Maadi's Adventures in Egypt". Please join him at Bill Wilke on Face Book, or contact him at bswilke2@gmail.com. .
Where to find Bill Wilke online
Books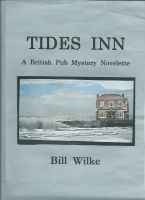 Tides Inn - A British Pub Mystery Novelette
by

Bill Wilke
(5.00 from 5 reviews)
A baffling mystery. A unique British pub. Isolated on the end of a rocky peninsula. Cut off by high tide. Eight people trapped in the pub. One person murdered. Seven people with motives. Zero people with opportunity. Who did it? How did they do it? A charming, classical, old-fashioned "whodunit" that will delight Agatha Christie enthusiasts everywhere.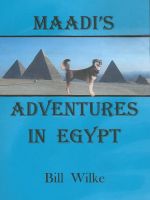 Maadi's Adventures in Egypt
by

Bill Wilke
The land of the Pharaohs is vividly brought to life through the eyes of Maadi, an adventurous, free-spirited dog, whetting young adventurous appetites for Egypt and the world, and establishing an appreciation of the antiquities, people, history, surroundings, and customs of this diverse, exotic country. - Educate -- Entertain – Enrich -- Inspire = A book children and parents will love. -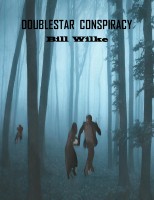 Doublestar Conspiracy
by

Bill Wilke
It's a conspiracy. It's intrigue. It's fast-paced action. It's adventure. It's thought-provoking. Its dramatic conflict between the hunter, the hunted, and the entrapped. It's "Doublestar Conspiracy". Four groups on a journey, down a path loaded with twists and turns, and soul-searching questions until colliding violently in an explosive finale. Check out this powerful novel.
Bill Wilke's tag cloud