John Mullins
Biography
Born and raised in Oklahoma, left to join the Army at 17. Served 22 years, 18 of it as a Green Beret. 3 tours in Vietnam, multiple operational assignments in Europe, Africa, Latin America, the Middle East. After retirement continued as a paid advisor to government agencies, spending time in various third-and-fourth world countries. Retired again and then was called back to work after 9/11/01. Still active, but no longer in an operational role. Lives on the old family farm, writes books, raises grandchildren and goats and often can't tell the difference between the two.
Books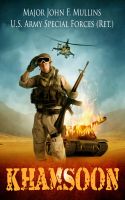 Khamsoon
by

John Mullins
The first Gulf War, Desert Storm. A Special Forces A Team is called from their cross-border mission to assist a former DELTA operative. Their new mission - stopping a terrorist mastermind from an act that would collapse the allied coalition and set the world ablaze.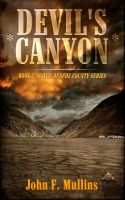 Devils Canyon - Book 2 of the Apache County Series
by

John Mullins
Sheriff James NMI Carmichael has dealt with guerrillas, North Vietnamese Regulars, terrorists of all stripes, drug dealers, and run-of-the-mill badmen, but he's never been confronted with this. Someone is stealing children, and it has been going on for a long time. Assisted by FBI Agent Sarah Kickingbird, he must get to the bottom of the crime before it happens again.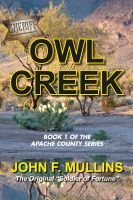 Owl Creek - An Apache County Novel
by

John Mullins
James Carmichael, professional warrior, retires to the old family farm in Apache County, Oklahoma, only to find that his wars are not over. The county is overrun by crime, corruption, drugs and general mayhem. Carmichael finds himself elected Sheriff and now has to battle a new enemy, but without any asset except a few poorly trained deputies and the skills gained in a lifetime of fighting.
John Mullins' tag cloud