J.C. Kavanagh
Biography
Writing has always been a favourite activity for J.C. Kavanagh. Early career days revolved around the newspaper business as journalist and photographer and J.C. worked her way up to the role of Editor. She was instrumental in launching a small newspaper, reporting local news and photographing people, events, sports games and the occasional crotchety politician. Her focus later shifted to the private sector, where, for 20 years, she worked in communications and marketing. In 2014, an unexpected business restructuring put a halt to her career and J.C., with the support of her partner, Ian, jumped full-time into creative writing - what she calls her word movies. Since that time, she has written 10 books, though The Twisted Climb is her first foray into the young adult genre. J.C. lives in a small town in Ontario, Canada, and finds copious writing ideas from the wooded areas and wildlife surrounding her property, and even while harnessing the winds on Georgian Bay's pristine waters. You can reach J.C. at www.facebook.com/j.c.kavanagh or via e-mail at Author.J.C.Kavanagh@gmail.com.
Books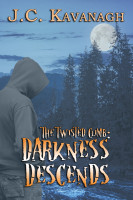 Darkness Descends (The Twisted Climb, Book 2)
by

J.C. Kavanagh
Climbing to sleep is such a nightmare. Jayden, Connor and Max thought they had climbed their way out of 'falling' to sleep. Little did they know that they would be pulled back into Richard Hatemore's dreaded dream world, triggering a new wave of adventures and paranormal terrors.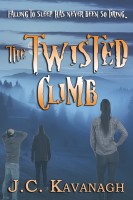 The Twisted Climb
by

J.C. Kavanagh
Falling to sleep has never been so tiring. Sleep climbers Jayden, Connor and Max meet in a strange, moonlit dream land where the only way to 'fall' asleep is to climb. The climbing is not so simple, though. The mountain is full of night-time animals and things that could only exist in a dream world. Jayden, a brash, assertive girl, battles her own demons while joining forces with Connor, a calm,
J.C. Kavanagh's tag cloud