Karla Stover
Biography
Karla Stover graduated from the University of Washington in 1995 with honors in history. She has been writing for more than twenty years. Locally, her credits include the Tacoma News Tribune, the Tacoma Weekly, the Tacoma Reporter, and the Puget Sound Business Journal. Nationally, she has published in Ruralite, Chronicle of the Old West, and Birds and Blooms. Internationally, she was a regular contributor to the European Crown and the Imperial Russian Journal. In addition, she writes monthly magazine columns, "Walk Abouts" for Senior Scene and "The Weekender" for Country Pleasures. In 2008, she won the Chistell Prize for a short story entitled "One Day at Appomattox." Weekly she is the host of "Local History With Karla Stover" on KLAY AM 1180, and she is the advertising voice for three local businesses. Her books, Let's Go Walk About in Tacoma came out in August 2009 and Hidden History of Tacoma: Little Known Stories From the City of Destiny, in March 2012.
Books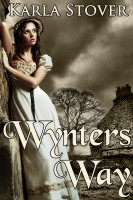 Wynter's Way
by

Karla Stover
In the 19th century, a twenty-two year old, unmarried woman was on the shelf—already an old maid, destined to live on the charity of a family member. For Jane Heath, this is not an option. Disappointed in love and determined to make a life for herself, she takes a job at Wynters Way, the remains of a burned manor house deep in the country near the little town of Yearsley.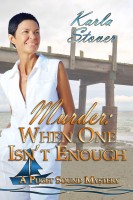 Murder, When One Isn't Enough
by

Karla Stover
When Mercedes Mackaill has a month off work in which to house and dog sit at a waterfront home, she soon finds that too much of her own company palls. Then the body of an old woman is pulled from the water in front of where she's staying and Mercedes discovers she'd talked to the woman just days before the drowning. An unexpected meeting with Dorsey Finch, the victim's tenant, leads to...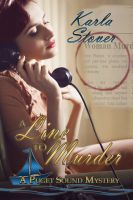 A Line to Murder
by

Karla Stover
Until she discovers the mutilated body of her best friend, widow Mercedes Mackaill thinks her life is dull and lonely. But somebody murdered Isca Haines, a secretary and part-time phone sex worker. Mercedes suspects it has more to do with the evening job than their boring nine-to-five at Jackson, Johnston and Associates, a Tacoma brokerage house. A Puget Sound Mystery
Karla Stover's tag cloud