Illise Montoya
Biography
Illise Montoya was born and raised in California, where she currently lives with her husband and son. A storyteller since the age of six, Illise cultivated her skills writing poetry, short stories, and fan fiction. At the age of 22, she enrolled in Full Sail University, graduating valedictorian with a Bachelor of Fine Arts in Creative Writing. A strong believer in art for art's sake, she also writes free serial fiction online. In her spare time, Illise enjoys video games, reading, and going to the beach.
Where to find Illise Montoya online
Videos
Tributaries - Fantasy E-Book Trailer
All music and images used under various Creative Commons licenses.
Series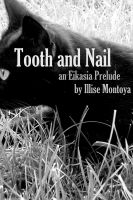 Books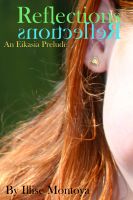 Reflections: An Eikasia Prelude
by

Illise Montoya
It's Elmiryn's seventh birthday and all she wants to do is open her presents, but at her mother's behest, she's forced to play with her stinky cousins instead. A short tale about being true to yourself.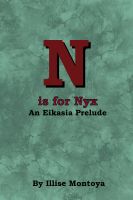 N is for Nyx: An Eikasia Prelude
by

Illise Montoya
Nyx is distraught when a precious book from her estranged father is damaged. A short tale about love and family.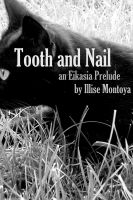 Tooth and Nail: An Eikasia Prelude
by

Illise Montoya
It isn't easy being different, and young Nyx knows this better than anyone as she struggles to find her place in a family of werecats searching for happiness during wartime.
Illise Montoya's tag cloud
Smashwords book reviews by Illise Montoya
New Beginnings on Oct. 21, 2014



This is a story with heart and passion. The characters are relatable, the romance sweet and sexy at the same time. Sam is a sympathetic protagonist, and the rest of the cast (Shawn, Jenna, and Rebecca) are the kind of people you want to root for. They are each faced with unique challenges ranging from death, to bad exes, and simple miscommunication. The erotic scenes are steamy and satisfying, but they are buoyed by the love and compassion exhibited throughout the story. This is not like many Lesbian Romance books, where the characters get their jollies off, then fade to black. This is a story with depth and pathos and care. This story was an enjoyable read, and you owe it to yourself to give this one a shot!