Carl Faehrmann
Carl Faehrmann is the author of over a hundred unpublished, fictional, Joe Donnelly short stories, many of which were written after hearing of injustices against Aboriginal Peoples. He is a high school law and history teacher, who has spent the last fifteen years engaging students in discussion about human rights, violence against women, and the need for change. Carl lives in Ottawa with his wife and young daughter, and they like to spend their summers in Dresden, Germany.

For further information and action, please see:
www.idlenomore.ca
Am I Next Movement
No More Stolen Sisters Movement at Amnesty International Canada to sign a petition asking for a National Inquiry into missing and murdered Aboriginal women.
Or send an email to your Member of Parliament and the Prime Minister at: stephen.harper@parl.gc.ca to voice your concerns.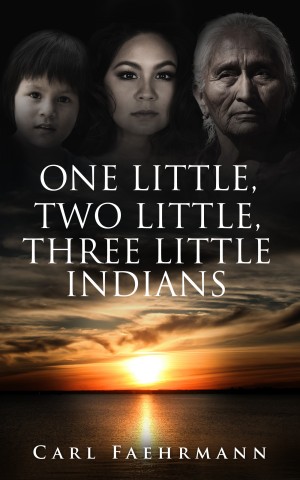 One Little, Two Little, Three Little Indians
by

Carl Faehrmann
(4.00 from 1 review)
On the banks of the mighty Ottawa River, a young woman is brutally dismembered and tossed into the fast-flowing water. The only clue that the police have is the woman's Aboriginal background. Inspector Joe Donnelly is in a race against time to catch a killer who kills with more and more daring. As he puts the violent clues together, he comes to grips with the darkest chapter in Canadian history.