Carole Hall
Biography
Carole Hall is a native of the UK but now an American citizen living in Northern California. After 17 years working in the hotel industry in Los Angeles she opted out of the steel and concrete for softer climes.

She has 63 short stories published, and a novel, Killing At The White Swan Inn currently on Amazon e-book. She lives and works with her best friend, a massage therapist, in a solar heated home with two Siamese cats and a garden full of old roses.

She began reading at five years of age when her mother refused to read the end of fairy tales, telling her, "You have to find out for yourself," So she did.
Books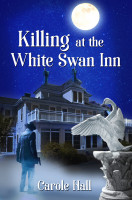 Killing at the White Swan Inn
by

Carole Hall
When Margot Costain left her New York publishing firm to run The White Swan she didn't expect gunfire on the first day. But a killer was amongst her guests.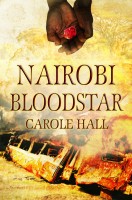 Nairobi Bloodstar
by

Carole Hall
As the British Empire begins to fall in Africa, a disgraced Englishman and a proud Rhodesian Zulu conspire how to get rich while the going is good. When rubies are unearthed at the sight where they work, stealing them is the challenge, and each is not planning to share.
Carole Hall's tag cloud