Overton Scott
Biography
Overton Scott is the pseudonym of a national bestselling author. Overton is interested in a lot of the themes covered in the Neen Ford stories: martial arts, the warrior ethos, personal responsibility, and the concept of justice. Like Neen, Overton doesn't think that the guilty should escape punishment on this earth. Unlike Neen, Overton prefers to write stories rather than take the law into his own hands. It's just as morally satisfying, but less dangerous. You can contact him at neenford@gmail.com, if you'd like to discuss any aspect of the Neen Ford stories.
Where to find Overton Scott online
Books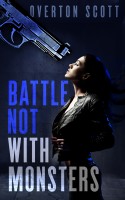 Battle Not With Monsters
by

Overton Scott
Neen Ford is a loner, drifting from town to town, working as a security guard and teaching martial arts. One hot night in Dallas, she witnesses the brutal murder of a Ukrainian prostitute and becomes the killer's next target. How far will Neen go to save herself and the lives of three young women? There's a thin line between hero and vigilante. Will Neen cross it?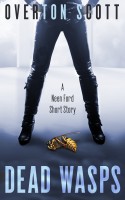 Dead Wasps (A Neen Ford Short Story)
by

Overton Scott
Two politicians. One secret. A conservative congresswoman and a black activist share a secret, one so explosive it will end a career. Representative Paula Boyer hires Neen Ford to deal with an extortionist. It's a simple matter of negotiating a payment of five million dollars in exchange for delivery of the incriminating information. The evidence is worth the money, but is it worth Neen's life?
Overton Scott's tag cloud