Carol Tillman
Biography
Carol Tillman has taught music for more than 30 years and is a tutor for the learning challenged as well. She holds a Master's Degree from Montclair State Teacher's College and is working on her doctoral thesis. She has written on a variety of subjects including music. She believes in encouraging people, especially children, to do their best in whatever they do. Carol enjoys being with her grandchildren as much as possible. With this book, she shows the humor, wonder, and fun of being a grandmother.
Books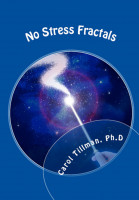 No Stress Fractals
by

Carol Tillman
This book is a concentrated text of information about the idea of fractals. (It is not a math book as my siblings suggested, although there is math connected to fractals.) It is about how time changes and what happens to the world during these time changes.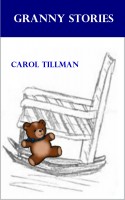 Granny Stories
by

Carol Tillman
Granny Stories is a collection of poems and illustrations with a universal appeal. Every parent and grandparent will want to read these poems aloud to their young ones as a way to share smiles and create memories of their own. This book is filled with love and humor and will touch the hearts of the young and the not so young.
Carol Tillman's tag cloud