Carol Anita Sheldon
Biography
CAROL ANITA SHELDON
Mother Lode placed in the top five percent of the 5000 entries in Amazon's Break-through Novel Contest of 2011. It is Carol Sheldon's first foray into the novel form. The highlights of her writing career have been for the stage. Two of her plays, Sandcastles, and Lifelines were chosen for professional productions. Several other works have enjoyed community productions in Michigan and California. She's also been honored as a finalist many times— The Zoo Keeper in the Eugene O'Neill Playwrights Conference, Lemonade or Dinner in Actors Theatre of Louisville's, Minnesota's National Playwrights Lab, and Marquette's National Panowski Playwriting Award. She's twice won the Michigan Playwriting Contest, and once the award from PART. (Performing Arts Repertory Theatre) in New York City. Sheldon has published two books of poetry; She teaches Poetry, the Novel, and Memoir in her home, her church, Osher's Lifelong Learning Institute and for the Marin Writers' Center. Her poems are in Robert Bly's Great Mother Conference Anthology, Hot Flashes and Marin Poetry Anthology. Carol also enjoys directing and acting, believing her experience on stage has informed her writing. Her educational background includes a Bachelor's and Masters Degree from the University of Michigan, where she majored in creative writing. In NYC she studied under Corrine Jacker (writing for TV) and Gene Frankle (writing for stage.) She taught in Ann Arbor, Michigan for many years. She is currently living in the Bay Area of California. She has carefully researched the material for Mother Lode in Michigan's Upper Peninsula, where she was taken as a child to visit her grandmother. In addition to studying archival information and reading reference books, she talked with the local historians, teachers at Michigan Institute of Technology, a mine superintendent, and interviewed many old-timers who still remember the heydays of Copperdom.
Series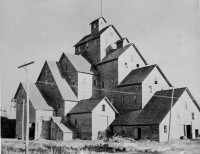 Copper Country Historical Mysteries
by

Carol Anita Sheldon
MOTHER LODE was a finalist in Amazon's International Book Contest for fiction. DRIVEN TO RAGE is a sequel in this series. The books are set in a copper mining town of the Upper Peninsula of Michigan in the early 1900s. They are historical novels, containing mystery, love, betrayal and redemption.
Books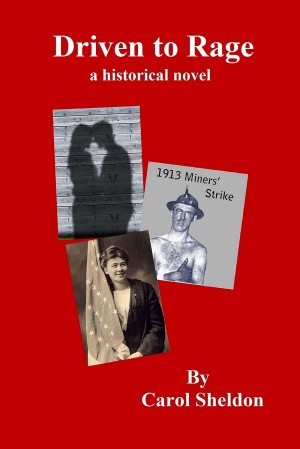 Driven to Rage
by

Carol Anita Sheldon
In this mystery of a family divided we see brother set against brother, and wife against husband. It's Michigan's Copper Country, in the early 1900s. Why does one of the brothers disappear for so long, and where does he go? There's a deliberate explosion in the mine. Will Sheriff Foster discover who caused it? We meet two strong women from different worlds who foment the 1913 strike.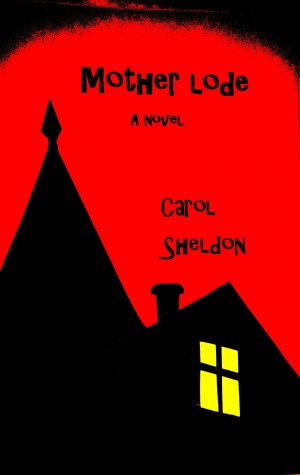 Mother Lode
by

Carol Anita Sheldon
(4.00 from 1 review)
Mother Lode is a psychological mystery set in a Michigan mining town at the turn of the 20th century. Sheriff Foster tries to uncover the mysterious death of a town woman whose nineteen year old son is in jail as a suspect. What he discovers is shocking-about the mother-son relationship. What he does with this knowledge is both ingenious and affirming.
Carol Anita Sheldon's tag cloud