Caspar Frederik Riga
Biography
Caspar Frederik Riga, born in Sittard, the Netherlands, August 16, 1975. Studied the psychology of perception, has worked in European Book Towns and started writing at 33, a book about a tree learning math from the dead and a huge book on Mu and Atlantis. Around that time his theory of the indexical zero (everything you can point at is at rest with the universe) was completed within the confines of his mind, and he discovered the definition of a thing, and how to invent stuff, which led to a book about dreams on a metropolitan city limit. His first work to be published is a short story about a golden goat.
Where to find Caspar Frederik Riga online
Books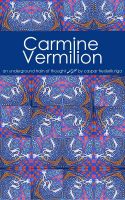 Carmine Vermilion
by

Caspar Frederik Riga
An underground train of thought. A roadside prairie in an old corner of France was home to Ralph's great-uncle, who sold him the house. There is a garage with a new and revolutionary philosophy, and Saul, who knows dreams that go back hundreds of years. Ralph has to accept a reality that is, on second thought, even stranger than what goes on in the garage.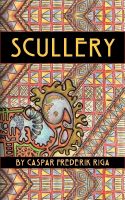 Scullery
by

Caspar Frederik Riga
(4.00 from 1 review)
A tall tale from Texas. Three mobsters accuse the mayor of Snyder of corruption, extortion and kidnapping. He says they came for his mysterious golden goat. The odd claim calls for the curious Mr. Simone, who comes to investigate the farm house where it should all have taken place. As a first clue, he is shown the goat in the orchard.
Caspar Frederik Riga's tag cloud