Greta Beigel
Biography
American journalist Greta Beigel is the author of "Kvetch: One Bitch of a Life," a memoir about growing up an Orthodox Jew and gifted pianist in South Africa at the height of apartheid. She has published the satirical "Mewsings: My Life as a Jewish Cat" (also an audio CD, with Michael Hoppe, piano), and "A Jew from Riga," a short story about her Dad's mysterious past. Beigel worked for many years as both staff writer and arts editor at the Los Angeles Times. She has contributed to the New York Times, Oregon Jewish Life, Cat Fancy magazine, among other publications. Her recording, "Scholarship recital, piano," featuring works by Bach and Glazunov and recorded in South Africa, is an Amazon MP3.
Where to find Greta Beigel online
Books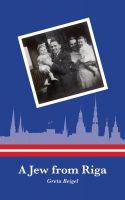 A Jew from Riga
by

Greta Beigel
The author in 2004 visited Riga in order to learn more about her Dad's mysterious past. How did her father, a young soldier at the start of World War II end up migrating from Eastern Europe to South Africa? And why did he leave suddenly when she was 10 and head for the States? On her travels, Greta learns a lot about Latvia, land of his youth, and Riga, the Baltics' capital city that rocks.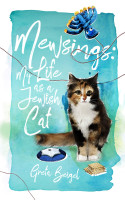 Mewsings: My Life as a Jewish Cat
by

Greta Beigel
In the fun/educational "Mewsings," cat Ketzel pontificates, in rhyme, on what it takes to be a good Jew, especially during the High Holidays. Whether chasing after tops during Hanukkah, or salivating over gefilte fish before Passover, or observing Jewish life & customs in Iceland, New Zealand and Hawaii, the beloved calico accords her own Yiddishe Mama a five-meeow rating for being a true mensch.
Greta Beigel's tag cloud