Catherine B. Krause
Biography
Catherine B. Krause is a queer, transgender, and neurodivergent poet whose work has appeared in Beltway Poetry Quarterly, Gargoyle, The Opiate, and Rabbit Ears: TV Poems (NYQ Books 2015), among other places. Because none of these publishers demand exclusive rights to the poems, Catherine releases every one of her published poems into the public domain using the CC Zero dedication. Occasionally Catherine also writes prose, which is covered by the same public domain dedication.
Where to find Catherine B. Krause online
Books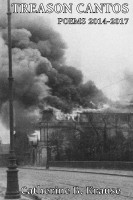 Treason Cantos: Poems 2014-2017
by

Catherine B. Krause
Catherine B. Krause came out as transgender in 2014. Rejected by family and many friends, she found herself working for food and rent. By early 2015 she was sleeping on the sidewalk and taking whatever work she could while she began to explore surrealist poetic techniques and the political ideology behind these. In mid-2015 she got off the street and began to write about what had happened.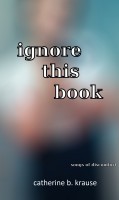 Ignore This Book
by

Catherine B. Krause
Ignore This Book: Songs of Discomfort explores themes of personal discomfort using psychic automatism, the incorporation of chance elements, and elements of 1970s confessional poetry.
Catherine B. Krause's tag cloud