Chris Bowen
Biography
My name is Chris Bowen. I'm 36 years old, and I live in Spokane, WA. I've always enjoyed writing, and thought I would try my hand at doing it semi-seriously. Who knows, you gotta start somewhere?

I love my wife and kids more than anything. I recently lost my job, but won't give up providing for my family in one way or another.
Books

My Twelve Steps
A modified version of the commonly known twelve steps. I modified them to fit my story. I'll never stop taking this journey, even if the journey may never end.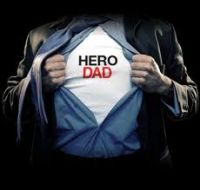 Lessons of a full-time Dad
A short list of things to remember about being a Dad. I looked at what I've done wrong, right, and things I can improve. But I always do my best for the sake of my kids.
Chris Bowen's tag cloud