C. E. Rowland
Biography
C. E. Rowland grew up in Indiana. She attended college in Washington, DC, where she studied chemistry and Russian and earned a Ph.D. in Chemistry from Northwestern University in 2014. Rowland currently lives in Washington, DC, with her two cats. In her free time, she can be found hiking, reading, keeping solitary bees, and playing ice hockey.
Where to find C. E. Rowland online
Books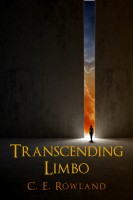 Transcending Limbo
by

C. E. Rowland
In the moments after Eva Turner's death, she finds herself standing in an endless hallway lined with unmarked doors. The only introduction to the afterlife is a placard reading, TELL YOUR STORY. KNOW YOURSELF. And with those instructions, Eva sets about understanding where she is and defining her own story.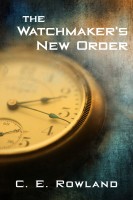 The Watchmaker's New Order
by

C. E. Rowland
After witnessing a worldwide terrorist attack unfold on TV, sixteen-year-old Sarah finds herself alone on her aunt and uncle's farm without electricity, water, or the means to contact the outside world. She sets out in search of help, but with no idea how she arrives there, she instead wakes up in Elysia, a seaside children's prison, where the Guardians who watch the gates aren't the only enemy.
C. E. Rowland's tag cloud