Carole F Stice
Biography
Only children have their own peculiar sets of benefits and problems. Growing up an only, adopted child, back in the mid-twentieth century when there were fewer adoptions and less information about how adoptions are best handled, presented an additional layer of challenges. Compared with today, in the 1940s, few working-class families adopted the babies of strangers. In addition, adopting agencies and physicians lacked the psychological and language tools needed to help guide adoptees and adopters when they encountered difficulties or resistance especially from other family members. As Carole's memoir unfolds, she wonders who she really is, hungers for a sense of belonging, seeks her biological roots across decades, and explores the meaning and importance of family in her life. Her story speaks to every person who has ever felt, even for a moment, like an outcast among the people they love the most.


Carole Faye Kirchner Stice is a retired university teacher and author. Her work has appeared in numerous academic journals and instructional materials. Her fiction has appeared in Highlights for Children, Lady Bug and such literary journals as Kestrel. She lives in Nashville, Tennessee.
Books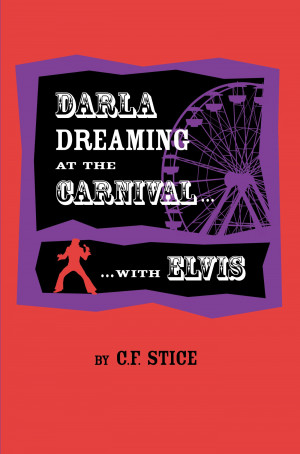 Darla Dreaming at the Carnival with Elvis
by

Carole F Stice
Price:
$5.99 USD.
Words: 75,730.
Language: English.
Published: August 1, 2019
. Categories:
Fiction
»
Coming of age
Seventeen year-old DARLA KAYE DIAMOND, the child of carnival stunt motorcycle riders, dreams of a better life than the one into which she was born, but even with her gifts and talents will she be able to leave carnival life or will she discover that her choices merely allow her exchange one kind of carnival for another as people and circumstances conspire against her.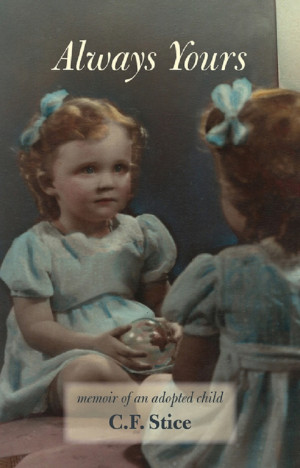 Always Yours: Memoir of an Adopted Child
by

Carole F Stice
During the mid-twentieth century, adoptions were less common than they are today and parents had fewer resources to guide them through the complicated circumstances of such a childhood. As Carole's memoir unfolds, she wonders who she really is, hungers for a sense of belonging, seeks answers to her questions, seeks her biological roots, and explores the meaning and importance of family in her lif
Carole F Stice's tag cloud