Channa Wickremesekera
Biography
I was born in Sri Lanka and have been living in Australia since 1990. I have written five novels: 'Walls', 'Distant Warriors', 'In the Same Boat' and 'Asylum' and 'Tracks'. My fiction often deals with the experience of migrants. I am also a military historian, having obtained my PhD. in History from Monash University, Melbourne in 1998. I have written four monographs on South Asian military history, 'Best Black Troops in the World', 'Kandy at War', 'The Tamil Separatist War in Sri Lanka' and 'ATough Appreniceship: Sri Lanka's Military Aganst the Tamil Militants 1979 - 1987.'
Where to buy in print
Books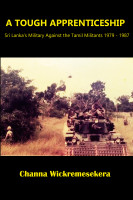 A Tough Apprenticeship: Sri Lanka's Military Against the Tamil Militants 1979 - 1987
by

Channa Wickremesekera
Price:
$29.99 USD.
Words: 61,790.
Language: English.
Published: July 1, 2017
. Categories:
Nonfiction
»
History
»
Asian
A comprehensive military analysis of 'Ealam War I.' Using a wide range of sources Wickremesekera examines the challenges faced by Sri Lanka's military forces during the first phase of the conflict, starting with the first deployment of the army in the Jaffna peninsula to combat terrorism in 1979 to the first major military operation conducted by the Sri Lankan armed forces in May 1987.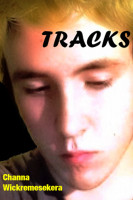 Tracks
by

Channa Wickremesekera
Price:
$0.99 USD.
Words: 39,350.
Language: Commonwealth English.
Published: April 25, 2017
. Categories:
Fiction
»
Coming of age
A stroy of friendship, growing up and unrequited love, told with sensitivity and poignancy.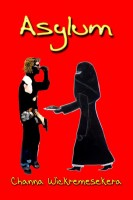 Asylum
by

Channa Wickremesekera
What happens when an Aussie seeks asylum in a Muslim home - in Australia? Set in contemporary Australia the novella describes a day in the life of an Afghan family in suburban Melbourne forced to confront an unwelcome visitor. What follows is a poignant – and hilarious – intercultural encounter in multicultural Australia.
Channa Wickremesekera's tag cloud