Charles A. Tan
Biography
Charles A. Tan's fiction has appeared in publications such as The Digest of Philippine Genre Stories, Philippine Speculative Fiction and the anthology The Dragon and the Stars (ed. by Derwin Mak and Eric Choi). He has contributed nonfiction to websites such as The Shirley Jackson Awards (http://www.shirleyjacksonawards.org/), The World SF Blog (http://worldsf.wordpress.com/), and SF Signal (http://www.sfsignal.com). In 2009, he won the Last Drink Bird Head Award for International Activism. He is also a 2011 World Fantasy nominee for the Special Award, Non-Professional category. You can visit his blog, Bibliophile Stalker (http://charles-tan.blogspot.com/), the Philippine Speculative Fiction Sampler (http://philippinespeculativefiction.com/), or Best of Philippine Speculative Fiction 2009 (http://bestphilippinesf.com/).
Where to find Charles A. Tan online
Books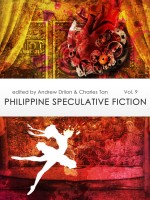 Philippine Speculative Fiction Volume 9
by

Andrew Drilon

&

Charles A. Tan
A young tikbalang auditions at the country's largest TV station; a priest travels the universe to officiate sacraments; a murdered girl returns unscathed to the home of her killers. The Philippine Speculative Fiction shows that the literature of the fantastic is alive and well in the Philippines. Stories from this series have received Honorable Mentions from The Year's Best Fantasy and Horror.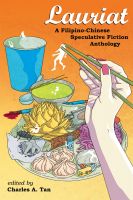 Lauriat: A Filipino-Chinese Speculative Fiction Anthology
by

Charles A. Tan
Featuring stories that deal with voyeur ghosts, taboo lovers, a town that cannot sleep, the Chinese zodiac, and an exile that finally comes home, Lauriat: A Filipino-Chinese Speculative Fiction Anthology covers a diverse selection of narratives from fresh, Southeast Asian voices.
Charles A. Tan's tag cloud