Little Girl
Biography
I'm Little Girl, a grown woman. These are my stories about me and my father. Supposedly. It's not everybody's thing but it is mine and ours. It's Us and you can read it. Maybe you'll understand me and maybe you won't. If you do, you're fucked in the head. Like us. Like a lot of people all in their own ways. And that makes me happy to think of you all straining in your brain and in your hand while you read my words. While you make them yours a while.
I just write it like I see it, feel it, say it, want it, have it, need it. You can think it however you like.

We go back and forward in time to bring you this now.

It takes a long time to produce these tomes, tongue in cheek, as every time I get so far I'm too hot to do anything but Daddy.

There is a lot for me to share, as I am a perpetual harvest of degenerate thought and filth. I am graphic and I am gross and hardcore and fucked up. And We love each other more than any other people I know, and I'm not going to be quiet about that. I will get philisophical or mushy and lovey-dovey while you dream about the next of my filthiest words.

I don't do anything I don't love doing. I do what I want.
Ride the waves with me. Get ready for the trip. You'll fuck better thinking about my stories later when you're doing it. If you're a sicko perv like me.
Books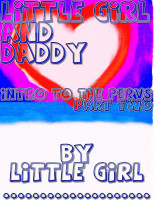 Little Girl and Daddy Intro to the Pervs Part Two
by

Little Girl
In this tender sweethearts' tale, while my Father is licking me, I think about the first time I asked him for anal sex (which I'm obsessed with, by the way.) I've had a filthy mouth since I can remember, and I love teasing my Daddy with it. I love making him say the naughtiest things. This is part two of the story.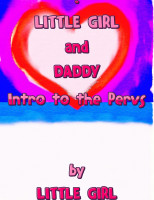 Little Girl and Daddy Intro to the Pervs
by

Little Girl
Price:
$0.99 USD.
Words: 1,130.
Language: English.
Published: November 21, 2018
. Categories:
Fiction
»
Erotica
»
General
The story begins while my Daddy and I are having anal sex. It flows from there, in a serial fashion. I love having sex with my father. We live together in love as a couple. How about that? We have special circumstances. I get to be in love and have filthy sex with my own father. And we do everything. EVERYTHING. This story is just the first installment. It goes on without end.
Little Girl's tag cloud